Can Foreigners buy Property in Uganda – Frequently Asked Questions (F.A.Qs)
Frequently Asked Questions regarding foreign nationals.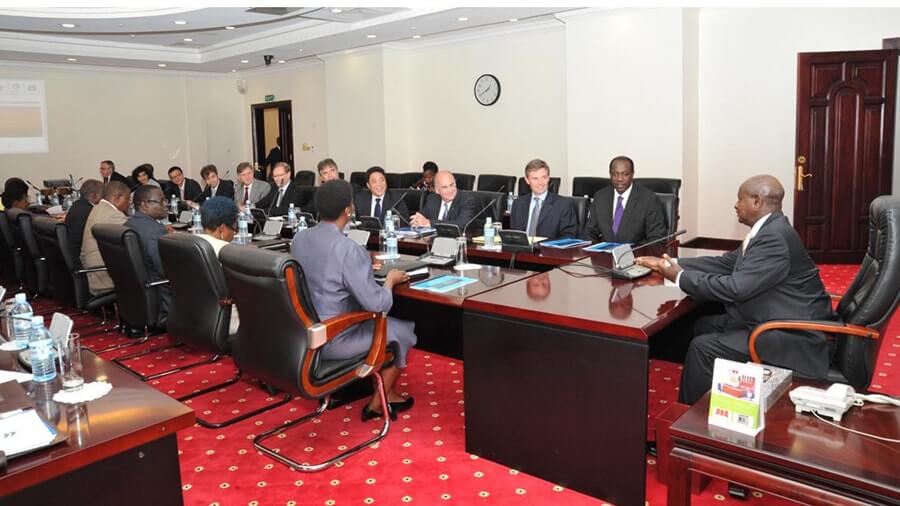 ---
Can Foreigners Buy Property in Uganda?
Can foreigners buy property in Uganda? Yes foriegn investors can acquire property in Uganda with ease. This is a common question every prospective investor in Uganda is asking himself. In case you are outside Uganda and want to buy a property, there are common questions that come into your mind. Kindly read the questions below and get a clear understanding of investing in Real estate in Uganda. In case of any query that is not answered below, don't hesitate to contact us and we will get back to you as fast as we can with relevant answers.
Can foreign nationals buy property in Uganda and what rights do they hold?
Yes, foreigners can buy and own property in Uganda and are now the major Land buyers in Uganda. The Uganda Government promotes foreign investments and foreigners have civil liberties to own properties 100% under a leasehold land tenure system.
Can a foreigner purchase and possess land for any purpose in Uganda?
Yes, a foreign investor can buy, own and utilize land in Uganda. We can securely say that foreign nationals can buy any type of property in Uganda for any kind of investment use. So, kindly contact us for more facts about the rules and guidelines for foreign investors buying land in Uganda for any business purpose.
---
I am considering buying a property in Uganda, but what are the reasons for investing in the country?
Whether you have been to Uganda or not, this question may come into your mind. Focusing your feelings about Uganda and culture itself aside for one moment, Uganda has realized a progressive economic growth, especially over the past three decades. Many foreign investors who chose to invest their money in Uganda not a long period back now enjoying momentous returns on their ventures in the form of capital gains and surging rental yields. Uganda's good climate all year round is also worth taking into consideration because you can visit your property at any time during the year and feel a balanced weather, thus the rental earnings in Uganda are also substantially high as a result.
---
Is Uganda real estate industry the best investment for me in Africa?
In Africa, Uganda's real estate industry is among the many emerging markets which are conveying related returns on investment for any overseas property investor. Therefore, the property sector in Uganda may be regarded as one of the best avenues for wide-reaching property investment currently in Africa, not only from the vantage point of capital gains, but also the boundless prospective for industrial, rental and agricultural growth in Uganda.
---
How do I acquire a property in Uganda?
As soon as you identify and decide which property in Uganda you want to buy, you may make a verbal price offer directly to your estate agent or the property owner directly once he is available for you to meet. When the purchase terms and conditions are agreed upon, at this phase a legal representative should be chosen by you to formalize your final price settlement. This same lawyer will be available to oversee the property purchasing procedures including the initial deposit, full payments or reservation payments to have the property between the two parties concluded. The property buying procedures in Uganda may vary accordingly basing on the type of a landlord / owner from whom you are buying property.
---
How does the Uganda property registration system work?
The Uganda property registration system is effective and safe. Properties are registered at one single registry in the particular land office. At the registry, the property details regarding the size of the property, the land tenure system, the full names of ownership, the address of the property (Region, district, county, Sub County and the village) are clearly indicated. Of course not forgetting the block and plot number of that particular property.
---
Is there a need for Lawyer when one is buying a property and what are the legal costs associated with this?
It is prudent to engage a competent lawyer so that you entirely get to know all the legalities and guidelines followed when buying a property in Uganda. Legal costs are an issue that you need to agree with your lawyer. But usually the charges rest on what is involved in the purchase as well as the value of the property for sale.
When buying a property in Uganda, your lawyer will do the following:
Cross-Check and ascertain that the present owner(s) have the right title to the property in question
Find out if there are any liabilities and charges still unsettled on the property due for buying
Draft a sales agreement /contract and also give advice on the obligations for both parties in the transaction
Help you through the process of payment and funds transfer at the execution of the agreement
Ensure that the property is completely registered in your full name or the names of a company that you provide.
---
Am I able to invest in Uganda and purchase a property jointly with my friends?
Investing in real estate in Uganda jointly with your business partners or friends, there is no problem at all as long as you have laid down terms. All your individual names or names of the company that you jointly own will appear on the property title deed.
---
Is there any risk associated with my real estate purchase?
When you choose to invest in Uganda, it's a very good decision. But yes, there is an element of risk with any property purchase. But this risk comes if you do not follow the right channels to acquire a property. You need to identify a genuine estate agent like Ecoland Property Services to help you in your search for a right property. Besides a qualified estate agent, you need also to appoint a competent Lawyer to check for you all paperwork regarding the property in question. When all the right guidelines are followed, then you will have you Uganda real estate purchase run very efficiently to a better conclusion.
---
Is there a governing body to unite and check the operations of Uganda real estate agents?
Yes, there is the Association of Uganda Real Estate Agents (AREA), a body that brings Uganda property professional agents jointly together for a common cause of professionalizing their service delivery. For any Uganda prospective buyer, you can contact any member of this association for proficient services.
---
Are there banks in Uganda for financial services?
Yes, Uganda has over 20 commercial and several microfinance institutions. All these offer various financial products to their customers. Some banks are international, regional whereas others are local. And all of them are stable, safe and sound. We have compiled a list of banks below which one can rely on financial related matters.
1. ABC Capital Bank Limited
2. Bank of Africa- Uganda Limited
3. Bank of India
4. Barclays Bank of Uganda
5. Cairo International Bank
6. Centenary Rural Development Bank
7. Citibank
8. Crane Bank
9. DFCU Bank
10. Diamond Trust Bank
11. Ecobank
12. Equity Bank
13. Fina Bank
14. Global Trust Bank
15. Housing Finance Bank
16. Imperial Bank
17. KCB Bank Uganda Limited
18. NC Bank Uganda Limited
19. Orient Bank
20. Stanbic Bank
21. Standard Chartered Bank
22. Tropical Bank Limited
23. United Bank for Africa (Uganda) Limited
---
Should I expect to get maximum rental yields for my property in Uganda?
Good rental yields are achievable in Uganda depending on good weather conditions in the whole country. Therefore, in case you have an home, commercial property in Uganda, you can expect to have a full year occupancy. If your real estate investment is well located in Kampala and near to amenities, you will get good returns. Kampala city's first-class suburbs like Kololo, Nakasero, Bukoto, Naguru, Ntinda, Mbuya, Bugolobi, Luzira, Mutungo, Muyenga, Makindye, Munyonyo and Mengo among others have high rental value and offer good investments returns.
---
I have little time to come to Uganda, so can I buy a property without coming to the country individually?
In several cases, as Property Company in Uganda, we have encountered such questions several times whereby people have no time to visit the country before they purchase a property in Uganda. However, we always recommend you to always pay a visit to any country before you invest your money there, even though we know that some people cannot physically have time out of their busy schedules. In case you have business partners, property services companies or individual friends or relatives you trust in Uganda, you can purchase a property you have not seen through them. Ecoland Property Services makes all visual arrangements for you see the property of your choice using advanced technological mechanisms. Once you are satisfied with property, you can go ahead and pay for it. If you choose any representative of yours, he/she can visit the property in question, observe it critically and advise you accordingly. However, it is always advisable to secure time, visit Uganda, observe the property, appreciate it, take a decision to buy and finally pay for what you have seen. Also, you can write to us and ask for more information regarding our 'remote buying' procedures that can assist you invest in property in Uganda without being in the country physically.
---
What are the building costs in Uganda especially in Kampala or major towns?
Uganda building costs average between USD 500,000 to USD 10 Million or slight more mainly in Kampala. This range is defined by the physical location, size of the land and the surface property, the business prospects around and the rental value of the property among others. The rental value for storage and office facilities is mainly charged per square meters and ranges between USD 4-8 for storage facilities and USD 7 -15 for office facilities. Kindly ask Ecoland Property Services for more information about building your home, commercial building or an industry in Uganda
---
I would like to purchase land for industrial, agricultural or commercial use in Uganda, can you explain the various land measurements for me?
The measurements below can help you understand the different measurements and sizes of land in Uganda.
1 Square mile equals to 640 Acres
259 hectares equal 640 acres
1 Hectare equals to 2.47acres
1 acre is equivalent to 100 Decimals
50 decimals equal to half an acre
25 decimals equal to quarter an acre (100*100 feet)
200*200 feet equal to one acre
5 decimals equal to 50*100 feet.
1 meter equals to 100 centimeters
1 foot equals to 11.9 inches
1 square feet equals to 144 square inches
1 square yard equals to 9.6 square feet
1 square meter equal 10.7 square feet.
Which cities, towns are ideal for industrial development in Uganda?
In Uganda, Kampala City and the close by surrounding areas is the biggest investment destination. Other major towns with bigger investment potential include, Masaka, Entebbe, Mubende and Mukono in the central region, Mbarara, Kabale, Bushenyi, Fort portal, Hoima and Kasese in western Uganda. We have Mbale, Soroti, Busia, Jinja and Iganga in eastern Uganda plus Gulu, Lira and Arua in Northern Uganda.